Homes for Sale by School Boundaries
Many parents of school age children want their kids to go to the best schools and I understand that, I have three kids of my own. That is why we decided to help you find Homes for Sale by School Boundaries in out local counties.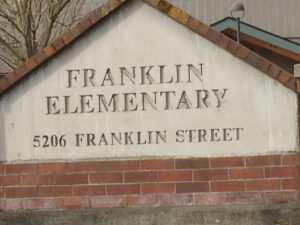 Hopefully this list will help you find homes by school boundaries that you are looking for and you will give us the opportunity to work with you and your family when you go to buy that perfect home for your family.
Respect Realty LLC (Expect More)
Clackamas County, Oregon Schools
Clark County, Washington Schools
Columbia County, Oregon Schools
Multnomah County, Oregon Schools
Washington County, Oregon Schools
Yamhill County, Oregon Schools
At the bottom of each counties page of schools you will also find links to all of the school districts within that county. Which will be important for knowing who to contact for enrollment of your children in any particular school.
For more information on any school search the National Center for Education Statistics
Respect Realty LLC (Expect More)
Respect Realty is a customer focused agency that puts our clients first! We work in and around the Portland / Vancouver area with agents specializing in all areas of the metro area. We love working with first time home buyers and sellers and we are always patient and willing to answer any question you may have. There is no stupid questions and we want you to feel comfortable asking anything, we are here to help!
Search by School Boundaries by County (Oregon / SW Washington)