If you are in the market for a home in Oregon / SW Washington, we have your list of Open Houses for Oregon / SW Washington by County this Weekend available for you here. Once you click on the county, we will even break our list of open houses down even more for you and give you a list of open houses this weekend by city.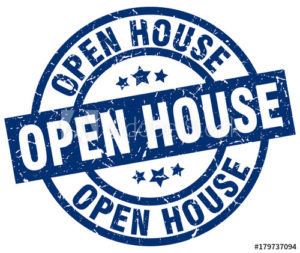 Open Houses are fun to go to, especially if you are a buyer in the market for a home, but, do you know the possible downfalls of going to open houses? (And yes, there are some) One thing will tell you is avoid talking about your finances or your excitement about a particular home when you are at an open house. WHY? Simple, most open houses are held by the listing agent and they represent the seller! If you give away any information to the listing agent at an open house, that information is free to be shared with the seller and will go against your best interest when negotiating your best possible price on a home you want to purchase.
If you are a buyer, I have no problem with you going to open houses, it may find you a home that you wouldn't have even considered based on what you told your agent you wanted. But, ALL I will say is keep your mouth shut at open houses, especially with information that you don't want the seller to know.
If you are looking for an agent that will represent you, give us a call, we will gladly give you our open house buyer's guide so you can best protect yourself when going to open houses and when you are ready to purchase, we will be in your corner and help you get the best possible price on your dream home!
Click on the county below to get a break down of open houses by city within any given county.
Clackamas County Open Houses
Clark County Open Houses
Columbia County Open Houses
Multnomah County Open Houses
Washington County Open Houses
Yamhill County Open Houses
Don't forget to sign up for weekly updates below
Open Houses for Oregon / SW Washington by County this Weekend